Last week we introduced the world of eSports: competitive video games, played by professionals in competitions that can award thousands of pounds in prize money. Today, we're looking at how eSports is watched: through both live streaming video, and prepared videos posted to YouTube.
Live streaming lies at the heart of eSports, allowing fans across the world to tune into tournaments to see the very highest level professional play in games like League of Legends, StarCraft II and Dota 2. Streaming isn't just reserved for tournaments though; the combination of inexpensive home broadband and easy-to-use streaming websites has allowed everyone from novices to pros to stream their own gameplay online.
The front page of Twitch, showing a few regularly rotated streams, with links to streams for particular games and channels below.
There are plenty of websites which offer gaming-focussed streaming platforms. The largest is Twitch, which was bought by Amazon for $970 million and has around 55 million active users. The site controls 43% of all live streaming video traffic worldwide and accounts for 1.8% of peak internet traffic in the US; fourth place behind industry giants Netflix, Apple and Google. Alternatives to Twitch exist as well – sites like Hitbox, Veetle and UStream – but they have much smaller audiences.
If you wanted, you could watch game streams for hours and hours every day – and many do. 58% of Twitch users, for instance, spend more than 20 hours per week on the site; I've heard from many gamers that spend more time watching games than they do actually playing themselves.
The appeal of streaming is partly in the breadth of content: you can watch the very best professional gamers in the world in the biggest tournaments, or the newest gamers bumbling adorably through a game for the first time. Some gamers broadcast speedruns – their attempt to clear a game in the fastest possible time. Others create educational content, explaining their moves to help their audience get better. Many of the best known streamers are largely personalities, broadcasting many different games and providing a funny running commentary.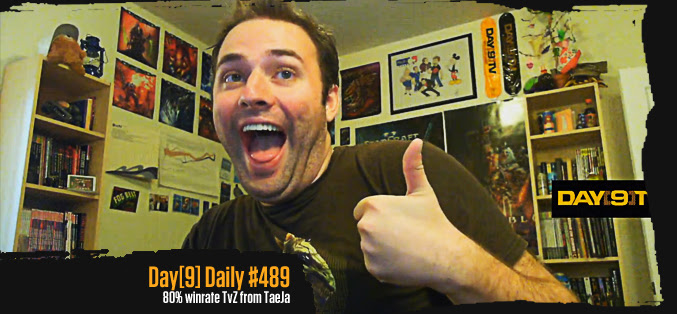 Day[9], a well-known StarCraft II streamer, best known for his daily broadcast of educational StarCraft content and interaction with his chat channel.
Another part of the appeal is the link between viewers and streamers. Each channel has a chat room, where viewers can talk with one another – and good streamers will read this too, taking viewer requests and responding to questions and comments. This allows streamers to adjust their content on the fly, and makes a more satisfying experience for viewers.
If you are popular enough – whether because you are funny, good at your game, or both – then you can make a living from streaming online. You can run ads on the stream, offer subscriptions to your channel for small benefits like unique emoticons, or even solicit donations outright.
Gaining enough of a following like this takes both time and skill, but it does pay off for a small subset of users. These big names – often current or former professional gamers – can earn $100,000 a year for streaming online, although the vast majority of streamers will make much less.
A streaming software called Open Broadcast Software (OBS), which allows the capture and arrangement of games, webcams, microphones and other elements. The resultant mix is then streamed to a streaming site.
It's quite easy to start streaming – all you need is a PC capable of running games with some extra headroom for the streaming software, a decent internet connection and a webcam or microphone to add your commentary. Then, you can sign up for a free account on a streaming site and set up your streaming software, and you're ready to go. We'll cover this in more depth later this week.
The other side of online gaming videos is YouTube. Gaming is a big part of the well-known video site; many of the biggest channels are gaming-focussed. PewDiePie, aka Felix Arvid Ulf Kjellberg, is one of the most well known, and has an estimated yearly income of around $825,000 with 30 million subscribers. Other well known streamers cover games like Call of Duty and MineCraft, although most will cover multiple games to widen their appeal.
PewDiePie, a foul-mouthed but often funny producer of gaming videos.
As with live streaming video, gaming content is quite varied. The most popular content are 'let's play' videos, in which a gamer simply plays through the game and (often) shows their reactions to what is happening. These videos have become the way many people decide to buy a game or not, replacing traditional written reviews in magazines or online. Educational content is also quite popular, with video creators showing how to find hidden content, unlock achievements and perform various strategies.
Not all gaming videos on YouTube are entirely in-game, either. eSports content – like interviews, tournament crowd reactions or behind-the-scenes footage – also finds a home on YouTube. The site is also a common repository for what was originally live, streamed video. Highlights or entire broadcasts are kept on YouTube to allow gamers to check up on past content or share memorable moments.
A video from Dark Souls streamer (and ex-journalist) Jeff Green, copied from Twitch to YouTube.
Content on YouTube, whether produced beforehand for the site or recorded from a live broadcast, can be monetised. This is primarily through the placement of ads, but many prominent YouTube channels will sometimes receive monetary compensation, exclusive access to unreleased content and other perks in exchange for sharing a particular game with their audience.
As with live streaming, it takes time and talent to produce a popular YouTube channel – but it's easy to get started. Videos can be copied from Twitch and other live streaming sites in only a few clicks, although prepared content usually requires some editing in software like Adobe Premiere, iMovie or Sony Vegas. We'll have an introduction to creating YouTube content later this week with more details.
Whether you're watching tournaments or streaming your own gameplay, the world of online gaming videos is a blast to explore. And who knows – maybe you'll make it big on YouTube or Twitch some day!