Today we're gonna have a look at five recommended cases for the Google Nexus 5. I'm sure you all know what to expect, so let's get right into it.
5. Cruzerlite Bugdroid Circuit Case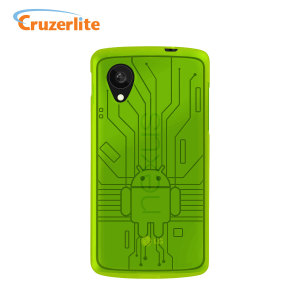 The Cruzerlite Bugdroid is a nice case to start with, as it hits the Nexus 5's intended Android enthusiast demographic head-on. The case comes with a depiction of Andy the Android mascot, with a design reminiscent of a circuit board behind. The case is translucent, allowing the Nexus logo to be visible behind. I find that this means the white version of the phone looks better with the green shown here, but both versions work well. A simple case that protects well enough and has a design that should appeal to fandroids.
4. ToughGuard Shell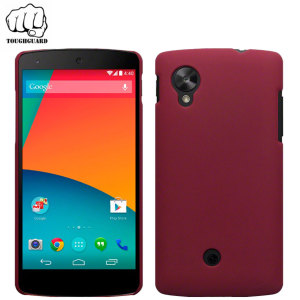 The ToughGuard Shell is another inexpensive case, but this one is made from a solid polycarbonate instead of the more flexible gel material of our first featured case. The Shell is quite slim and adds little bulk, while providing moderate protection against scratches and minimal protection against impacts. A raised bezel around the screen helps to protect against screen damage too. A simple case, but at a fair price.
3. LG QuickCover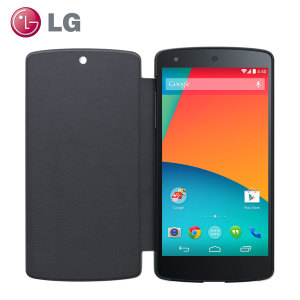 The official LG option clocks in at number 3, offering a perfectly fitted flip cover that protects the screen and suits the phone to a T. This case is similar to the flip covers produced for Samsung and Motorola for the Galaxy S4 and Moto G (respectively), but the non-replaceable back of the Nexus 5 means that this case is a little more bulky. Like these, a magnet placed in the cover automatically unlocks and locks the phone when the case is opened and closed. The case is made of good stock and should last for some time, a relative rarity for the moving parts of a flip case.
2. Pudini Stand Case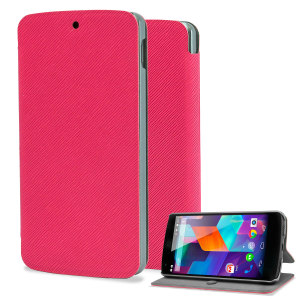 This stand case is quite distinctive, with a suction cup fastening. If you're tired of flip cases that constantly flap open, then this is a unusual but workable solution that sticks convincingly without making it difficult to open the cover again. Unlike the LG QuickCover, this case can also be used to prop up the phone in landscape mode, which is great for watching videos and playing games.
1. Spigen Slim Armor Case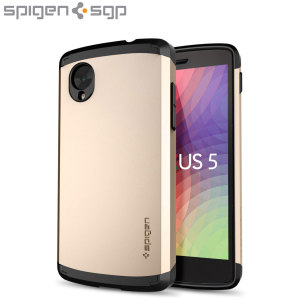 I'm quite fond of this Ultra Fit Case from Spigen. It combines a trim design with good protective attributes and a nice feel in-hand. The hybrid construction – TPU case and polycarbonate shell – provides sufficient armour without adding too much bulk. The two-tone finish is also quite nice, and if you're not digging the gold then you'll be pleased to know it's available in white and black as well.
Conclusion
I hope you found the Nexus 5 cases I suggested helpful! Thanks for taking the time to read the article and have a good one. Any questions or comments go below!